Tire Size Chart
Top tire selections for every wheel diameter at Firestone Complete Auto Care.
Explore Firestone Complete Auto Care tires by size
Do you know your car's tire size? It's not just a number—it sets the boundaries for what tires are worth considering when you need to shop for replacements. We'll give you the tools you need to narrow down the options and see what's popular for your wheel diameter when you compare by tire size.
How do I find my tire size?
When you look at the sidewall of a tire, you'll see a long series of letters and numbers that look something like this: P 215/65 R15 95H. This is a tire size number. More common wheel diameters, in the range of 16" to 20", have more tire selections for you to compare. Review your owner's manual for manufacturer recommendations when you start shopping for new tires for your vehicle. 
Common tire size by diameter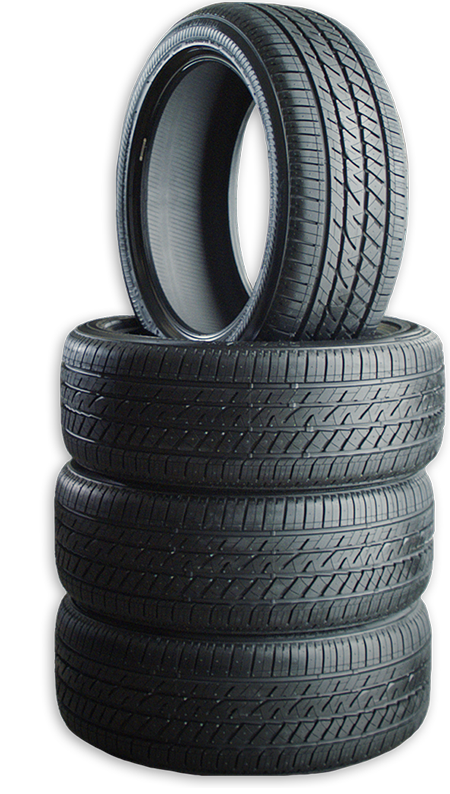 Use our chart to find the most popular tire sizes by wheel diameter. Make sure then verify your tire size with your manufacturer's recommendations.
| Wheel Diameter | Popular Tire sizes |
| --- | --- |
| 13" | 175-70-R13 |
| 14" | 185-65-R14, 195-70-R14, 205-75-R14, 175-65-R14 |
| 15" | 195-65-R15, 205-65-R15, 235-75-R15, 195-60-R15 |
| 16" | 265-75-R16, 265-70-R16, 215-60-R16, 205-55-R16 |
| 17" | 265-70-R17, 285-70-R17, 255-65-R17, 215-55-R17 |
| 18" | 275-65-R18, 275-70-R18, 265-60-R18, 235-50-R18 |
| 19" | 245-40-R19, 245-45-R19, 255-60-R19, 235-55-R19 |
| 20" | 275-65-R20, 275-60-R20, 275-55-R20, 245-45-R20 |
| 21" | 275-45-R21 |
| 22" | 285-45-R22, 265-50-R22, 275-50-R22 |
Find the right tires for you
At Firestone Complete Auto Care, we have tire options for the wheel diameter of your car, minivan, SUV, or truck. Find high-performance summer tires to reliable all-season tires to tough winter tires for your vehicle. Then visit your local Firestone Complete Auto Care to have your new tires installed by one of our expert technicians.