"The care and concern the employees took amid the COVID-19 pandemic showed just how important customers and employees are to Firestone. Kudos."
Firestone Complete Auto Care Customer
Your Nearest Store:
Store Hours
MON-FRI:

6:00am-8:00pm

SAT:

7:00am-6:00pm

SUN:

8:00am-5:00pm

Send This Coupon To Your Phone
offer-details
By providing your phone number, you consent and agree to be contacted at such number by [Bridgestone Retail Operations, LLC ("BSRO")] [or one of our affiliates or partners] for purposes of sending you the link. The number will not be used for any other purpose. Carrier charges may apply for receiving text messages. You acknowledge and understand that providing your consent to receiving such message is not a condition to obtain products or services from BSRO
We Keep your car running newer longer
Find out why the Destination LE3
is our best selling tire.
The Destination LE3 is an all-season tire offering a comfortable ride for your CUV, SUV or Light Truck.
Don't put off service. Get financing at your fingertips.
Get more control over how you pay. With deferred interest, no annual fees, and exclusive offers, you'll be back on the road in no-time.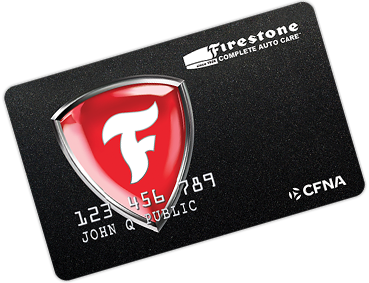 See what maintenance services your manufacturer recommends
Learn More
Keep your car in line with an alignment
Learn More

Complete Auto Care, It's What We're All About
3,500+ Technicians
Our 3,500 hardworking ASE Certfied technicians help to keep your car running newer, longer since 1926.
Schedule An Appointment

>
Triple Promise
Feel secure with our Triple Promise -
We guarantee that your experience will be
Fixed Right, Priced Right, Right on Time!
Learn More

>
1,700 Locations
Easily schedule an appointment at one of our 1,700 locations - Open late and on weekends.
Find a Store

>
The staff is superb. Some of the best customer service I've ever experienced during a car repair. - Jeff C., Facebook
You Can Trust 87 Years of Experience
---
Getting new tires for your car is one of the easiest ways to keep your car running newer, longer. We should know – Firestone's 113-year legacy in the tire industry makes us experts.  But we're more than just experts in tires – we're the complete package for auto repair. With our 87 years of service experience, we are your source for tune-ups, oil changes, brakes, wheel alignment, car batteries – you name it.
So look around. Shop our full line-up of Firestone, Bridgestone and Primewell tires for most driving styles and vehicle types. See your recommended maintenance schedule, find a nearby store or schedule an appointment – even at night or on weekends at most stores. Then, consider your ride renewed.
Auto Care Tips & Advice
From the Completely Firestone Blog