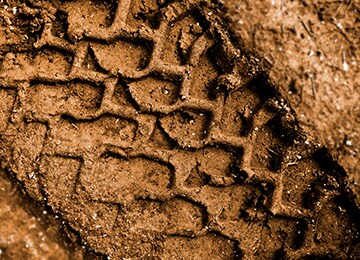 Dating back thousands of years, the wheel was one of mankind's first inventions. However, the wheel has come a long way since those ancient days. Much more than a simple hunk of rubber formed into a circle, today's tires are engineered to give you better fuel efficiency, comfort and performance on the road.
There are many different components that make up a tire. Things like traction and tread are designed to enhance the performance of the tire in certain terrain or weather conditions. That's why some tires expertly handle wet, icy roads, while other tires do better on dirt paths off the beaten track.
What is Tread Void?
Tread void is one component that helps with responsive handling, resilience, and is vital to helping you grip the road in wet weather. The term tread void is referring to the gaps between the raised tread blocks on your tire that allow the tire to flex slightly, giving it increased traction and handling. In addition, these gaps direct water, mud or snow away from the tire, which helps prevent hydroplaning and keeps you gripping the road.
One Size Does Not Fit All:
While tread void may seem crucial, it is not the same depth or size in all tires. Tires with less tread void do better on clean, dry roads, but perform poorly in rainy, snowy or all-weather situations. Racing tires are the only tires to have zero tread void, allowing them to speed along the track. However, these tires are not safe for everyday driving where fluctuating weather and road conditions come into play.
Keep an Eye on Your Tread Void:
As a tire begins to wear down, so does the tread void. Over time, this can become increasingly unsafe. Keep your eyes peeled for uneven treadwear or deformations that don't look like the rest of the tire. Debris from the road can also make their way into your tread void, damaging your tires in the process.
While you can attempt to remove this debris yourself, we recommend leaving it to the expert technicians at your nearest Firestone Complete Auto Care location. They can evaluate the damage and safety of your tires and help you find tire replacements, if needed.