Cold Weather Car Battery
Get the Best Car Battery for Cold Weather
Your car battery is most likely to die during winter. Don't let cold weather leave you stranded—visit Firestone Complete Auto Care today!
Send This Coupon To Your Phone
offer-details
By providing your phone number, you consent and agree to be contacted at such number by [Bridgestone Retail Operations, LLC ("BSRO")] [or one of our affiliates or partners] for purposes of sending you the link. The number will not be used for any other purpose. Carrier charges may apply for receiving text messages. You acknowledge and understand that providing your consent to receiving such message is not a condition to obtain products or services from BSRO
Take Care of Your Car Battery in Cold Weather
The winter season is the most likely time for a car or truck battery to die. The You may think it's the cold weather that simply zaps the battery's energy, but this isn't the case. Summer's excessive heat is harsher on car batteries than cold weather, though freezing temperatures can certainly contribute to shortening your battery's life. Oftentimes, waiting until the deep freeze of winter to replace your battery is too late. Cold weather could pretty much make that heat worn battery "dead on arrival." 
While car batteries shouldn't be changed from season to season like tires, some batteries do tend to perform better in certain climates. For instance, Interstate's Mega-Tron-II® battery offers premium, dependable performance that will meet or exceed your car's starting requirements in hot to moderate climates. Interstate's Mega-Tron Plus® battery is ideal for moderate to cold climates.
WINTER BATTERY MAINTENANCE
As you now know, car and truck batteries are most likely to fail in the winter and fail after a season of being worn down and drained by the summer heat. Avoid the hassle of a dead battery by taking these precautions during colder months:
Get your car battery tested when the temperature starts to drop. Car or truck batteries that are four years old or older are at a high risk of failing in colder temperatures. Visit your nearest Firestone Complete Auto Care for a free battery test or use our Virtual Battery Tester for an instant online estimate of your car's battery life.
Keep jumper cables in your vehicle. Jumper cables are compact and incredibly handy if you or a friend is stranded with a dead car battery.
Buy the best replacement battery—Interstate. If you're not a fan of surprises, replace your old car battery with a new battery by the best in the business, an Interstate battery! We trust Interstate more than any other car and truck battery brand because they're durable, powerful, and built to last.
Stay informed. When you know how your car works, you can better take care of it. If you have questions about your car's battery life or how to replace a car battery, reference our library of resources on car battery care. We've got articles and videos about your car's electrical system, jumpstarting a car battery, and the signs you should watch for that indicate a failing battery.
EXPERT INSTALLATION FOR WINTER CAR BATTERY CARE

From inspection to installation, we'll take care of your car battery at Firestone Complete Auto Care in a way that's safe and effective. When we handle the full service of your vehicle you can trust our auto battery warranty and specialty fail-safe installation service that keeps your car's computer and electrical system is safe and intact. Let us get to know you and your vehicle. Call or stop by to make an appointment with us today.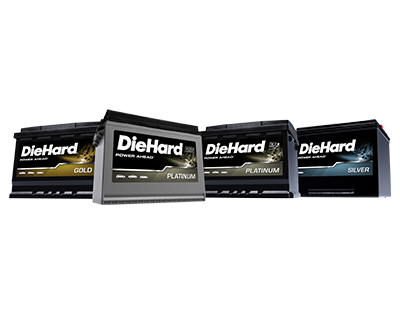 Battery Life Prediction
The battery in your should be replaced every years and months ( months).
There was an error retrieving your battery life prediction.
---
READING BATTERY DATE CODES:
Did You Know: All major battery manufacturers use a similar date code system.

Most automobile owners want to replace their battery when it is 3-5 years old.

Most battery manufacturers stamp a date code on the top of the battery. It's almost always the first number and first letter.
Or, you may find a date sticker on the top or side that looks like this:

Original-equipment batteries will be the age of the vehicle (month and year manufactured).
Learn More About Car Batteries
Auto Care Tips & Advice
From the Completely Firestone Blog