INTERSTATE BATTERIES
Want the best? Visit Firestone Complete Auto Care. We install more than 800,000 car batteries every year using America's #1 replacement battery.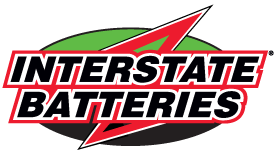 New battery not included. Participating stores only. Most vehicles. No cash value. Void where prohibited. Not combinable with other offers. Not valid on prior purchase or rain checks. Shop supply fee of 7% of labor cost (up to $25) added to invoices over $35, includes cost and profit, and is not charged if prohibited. Other restrictions, fees, and taxes may apply. See store for details. © 2020 Bridgestone Retail Operations, LLC. All rights reserved. 
Limited Time Special Offers on Batteries
We sell the best because your car deserves the best. For over 60 years, Interstate Batteries has been the leader in car reliability, performance, and innovation.
Send This Coupon To Your Phone
offer-details
By providing your phone number, you consent and agree to be contacted at such number by [Bridgestone Retail Operations, LLC ("BSRO")] [or one of our affiliates or partners] for purposes of sending you the link. The number will not be used for any other purpose. Carrier charges may apply for receiving text messages. You acknowledge and understand that providing your consent to receiving such message is not a condition to obtain products or services from BSRO
Car & Truck Batteries By Interstate
Talk about strong! Interstate's Mega-Tron® battery offers premium, dependable performance that will meet or exceed your car's starting requirements in hot to moderate climates. This battery comes with an outstanding 24-month free replacement guarantee.
If you live in a cold to moderate climate, you need a battery that can stand up to tough temperatures. Interstate's Mega-Tron Plus® battery can handle whatever the harshest season brings! This battery offers premium performance, a long life, and a 30-month free replacement guarantee. The Mega-Tron Plus® will meet or exceed your vehicle's starting requirements.
Auto Care Tips & Advice
From the Completely Firestone Blog