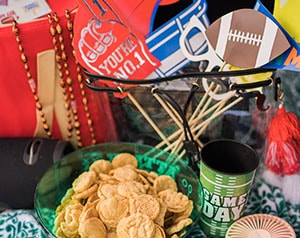 With preseason already here, I thought I'd share my top 10 tips and tricks for hosting the best tailgate this football season. But first, there's one thing you must do before hosting any tailgate – it's an absolute necessity and I never host a tailgate without doing this first. I ALWAYS make my way over to my local Firestone Complete Auto Care store to get my car checked for all my guests. Their 3,500 hardworking and trustworthy technicians keep my car running newer, longer.
And I love their Triple Promise motto, where they guarantee your experience will be Fixed Right, Priced Right, Right on Time. From their oil changes to their tire installation to wheel alignment and more, they are my go-to car service place. Everyone working there is also super friendly, and I always leave feeling confident about my car's maintenance and with a smile on my face. I couldn't imagine going anywhere else!
So now that you guys know the most important tip, let's get into the rest.
1. Show up early
This is a no-brainer. The earlier you show up, the better spot you'll get (where you won't have to walk far, once the game starts) and the longer you'll have to enjoy your tailgating experience!
2. Bring a speaker
Tailgates are often loud, so playing music off your phone, unfortunately, won't do the trick. But with a portable Bluetooth speaker can really make your tailgate come alive.
3. Get a pop-up trash can or bring a trash bag
I found a pop-up trash can at a party store and, boy, has it been a life changer! But a simple trash bag will do the trick too. After all, come clean up time, you don't want to have to make a million trips back and forth to the general trash can because you forgot your own. It's all about working smarter, not harder.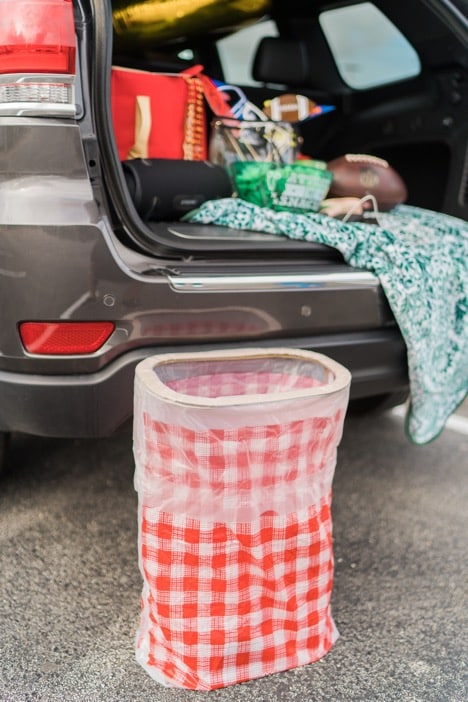 4. Don't forget your stadium approved clear bag
I don't know how many times I've been with someone who's forgotten they can't carry a regular bag into the stadium. That goes for backpacks, purses, belt bags, you name it. It has to be clear. And the last thing you want to do is realize you don't have one right before the game starts. So plan ahead and have it ready to go – right after you're done tailgating.
6. Bring swag for your guests
Everyone loves free swag, am I right? It's always fun to bring some beads, tattoos, flags, etc. for your guests. They will definitely appreciate it!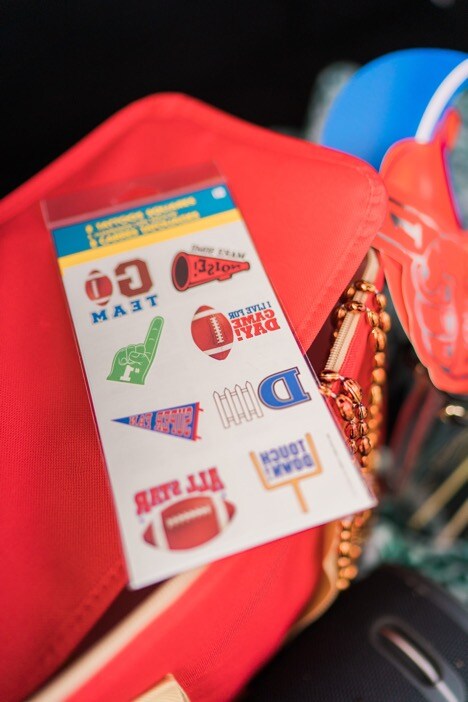 7. Bring some props for photos
There's a ton of fun photo props you can find online or at party stores, from football helmets to banners, and these are sure to create some fun memories.
8. Bring a blanket
If it's cold outside, maybe even bring a few. But if it's hot, it's great to lay a blanket down on the bed of your car, truck, or SUV to put everything on top of – or even to just add a little fun décor.
9. Bring a fan
This goes for all the people in hotter cities. We're here in Houston and it's about 95 degrees every day. So if you're out there tailgating, 2-3 hours before the game, you definitely want to try to stay as cool as possible. And whether that be with a small fan that you lay on the bed of your car, or even a handheld mini fan, it will definitely help. Trust me!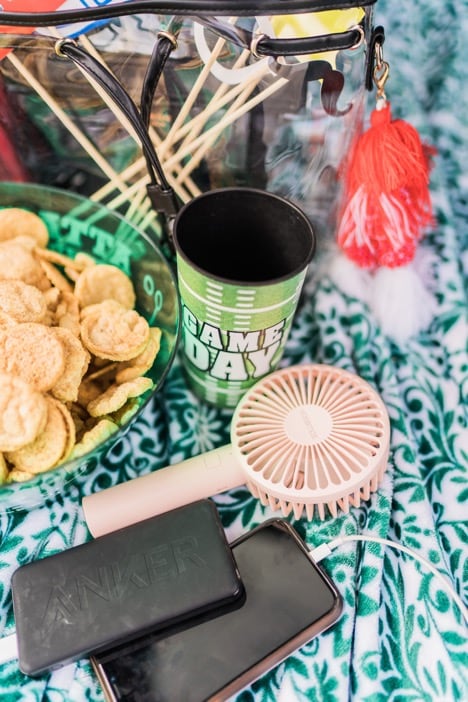 10. Bring a portable battery
Again, if you're out there tailgating hours before the game, your phones might lose a little charge and you definitely want to have your phone for the game to take photos, videos, etc. so make sure you bring a portable battery to charge your devices.
And there you have it! My top 10 tips and tricks for hosting the best tailgate party this football season. But before you head out to the stadium this season, make sure to head to your local Firestone Complete Auto Care Store to get your car ready for all your guests. You can schedule your appointment online and they will be sure to get you taken care of and ready for the football season!