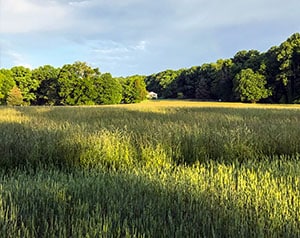 I am a huge fan of tradition, and I believe that it truly serves a purpose when thinking about taking the time to unplug. There is so much wisdom to be gained from those people who lived in a time where information was not so easily obtainable, and you had to truly search for an answer to a question. Nowadays the answer is always right in front of you, and while that is a good thing, there are times when that brain inside of your skull needs to do a little more discovering.
Now, I know that you're wondering "what does that have to do with a summer road trip?" Well, it has everything to do with a summer road trip. I have three little ones, and while they only have their tablets on the weekends, they use that time to go all-in on them. And while I do think that they are cool devices, there once again comes that time when you need to unplug and take the time to enjoy the world around you.
We have a family tradition that involves a little weekend trip to a place that my family likes to call the farm. Now what's interesting about this farm is that it isn't actually a farm. There aren't any animals and there is a tractor, but that's just because it is necessary to mow a lawn of that size. I think that it was an actual farm some time ago, but I have been going there ever since I could remember, and I've never seen one cow. But nevertheless, it's still the farm to me and that's what I will always call it.
My family has grown to love this place, and the most interesting thing about the farm is that the cell service is horrible. There is one spot by what we call the pavilion where you get service, but it's literally one spot. So given that completely lame situation, it's better that you just turn your phone off and join in on the family and festivities around you. It's one thing to put your phone, or tablet down for a moment, but it's another thing to be forced to go without it. Once that short period of anxiousness passes, you tend to start remembering that there is a whole wide world that exists around you that is beautiful. The birds flying, the smells, the sights, the feelings, it's all beautiful. My children love it, my wife loves it and I love it.
This trip takes about 3 ½ hours from my house, and we always go the same way and stop at the same places. We never leave at the planned time, and we always stop to get my wife some coffee. I love photography, so I always stop at my favorite photo spots, and I am a sucker for a bacon and egg sandwich. We play a ton of games on the road, with one being a word game where we go through the alphabet and find things that match the letters. We stay in the same hotel every year, and I would go as far as saying that we always alternate between three rooms every year. It's fun, it's cool, and I wouldn't' trade it for the world. My children love it, and they get to see their cousins that they only see once a year, and it's amazing.
And while this trip is awesome, it's only amazing if we are actually able to get there. There's nothing worse than that feeling of missing that barbecue sandwich because we got there late. That's why I trust Firestone Complete Auto Care to make sure that my vehicle has everything it needs to make sure my family and I make it there worry-free. They have 2,200 locations coast to coast, and everyone is super nice and helpful. So make sure you schedule an appointment with them to make sure you get your whip ready for the upcoming road trip season.