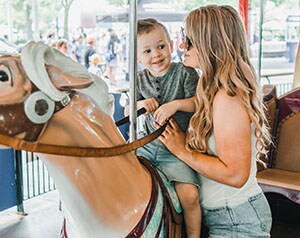 I look forward to summer break every year – and this year was no different since we have planned so many fun trips as a family. About a month ago, we made a list of all the places that we want to go this summer, and we already checked two places off our list. The first on our list was a road trip to Hershey Park, which was the perfect way to start our summer. Hershey Park is one of the top 10 amusement parks in the U.S. – located right in Pennsylvania with more than 70 attractions. We love going on the roller coasters and taking Aimery on the fun rides for kids, along with the boardwalk on hot summer days.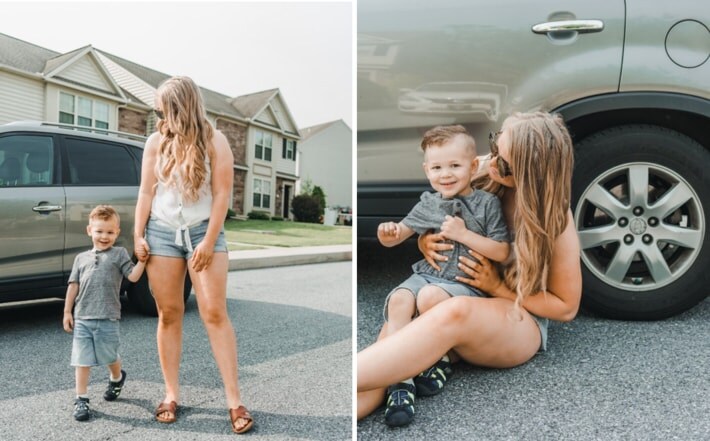 Although Hershey Park isn't too far away from where we live, I always make sure my car is in good shape before we leave for every adventure. Since we do a lot of road trips, especially in the summer, we are often taking our car to our local Firestone Complete Auto Care Center.
Firestone offers great deals for our family, which makes it easy for us to budget our trips around the country.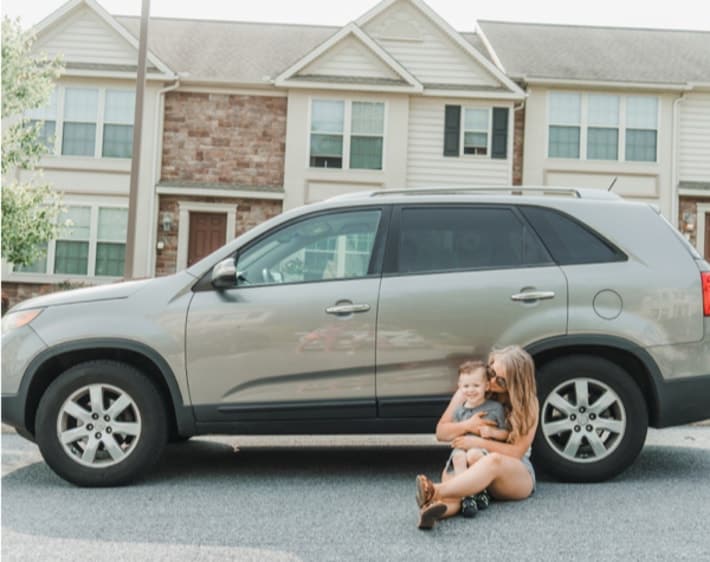 Although I'm not sure that I can call myself a road trip expert, I do know how to have a
semi-successful road trip when our toddler comes along. Road trips with kids are always crazy and unplanned moments happen all the time, so I've learned to make a plan while being flexible. Keep reading for a couple great tips to surviving your summer road trip with kids.

First stop: Firestone Complete Auto Care Center
Reduce the possibility for a mid-trip break down by stopping at your local Firestone Complete Auto Care Center to get everything you may need to start your road trip off right. Although many unplanned things may happen during trips with kids, Firestone gives me more peace of mind knowing our vehicle will make it to our destination with less chance of a breakdown. It's one less thing I have to stress about when packing up the car. Firestone makes it easy by allowing you to schedule an appointment to help get your car ready for the upcoming road trip season. You can check out their locations here.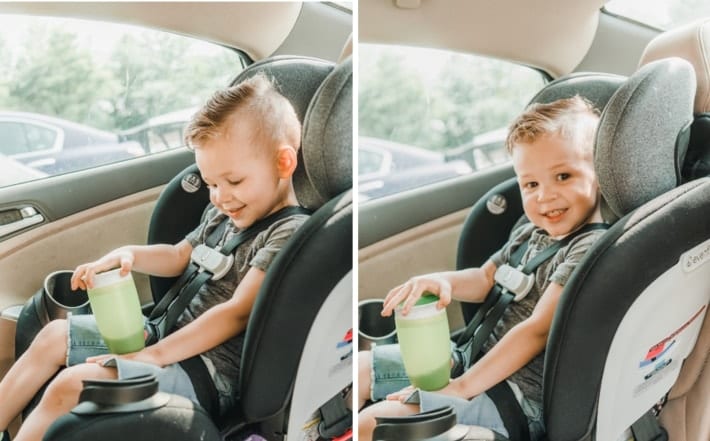 Snacks that toss back easily
Fast food can't always be a reliable option when you have kids who become hungry at a moment's notice! Be sure to bring snacks that you can easily toss back to your children. Choose snacks that are easy to open and not too messy, so your kids, car seat and car floor stay semi-clean. Some of our favorite options are cheese sticks, pretzels and cereal bars – pretty much anything that isn't capable of melting or spilling. I like to toss a bunch of snacks into a large container along with books, toys, pull-ups and wipes for easy access while driving.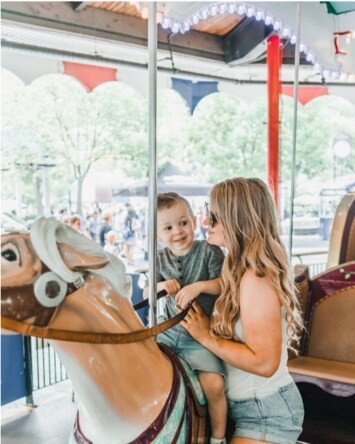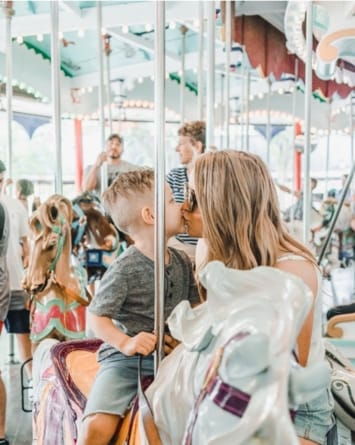 If you are driving over two hours, then you're going to need to make plans to stop. And when you do, try to stop somewhere that is NOT in the middle of a city and has at least a restroom and space for the kids to play – even if it's just a grassy area. I have found that Aimery is able to sit still in a car for a two-hour trip to the airport, but once that two-hour mark hits, it's game over and he's ready to get out. When I travel alone with him, I will normally find a restaurant with a play place or a park with picnic tables and time our stop for a late lunch/early dinner. Happy kids = happy road trip.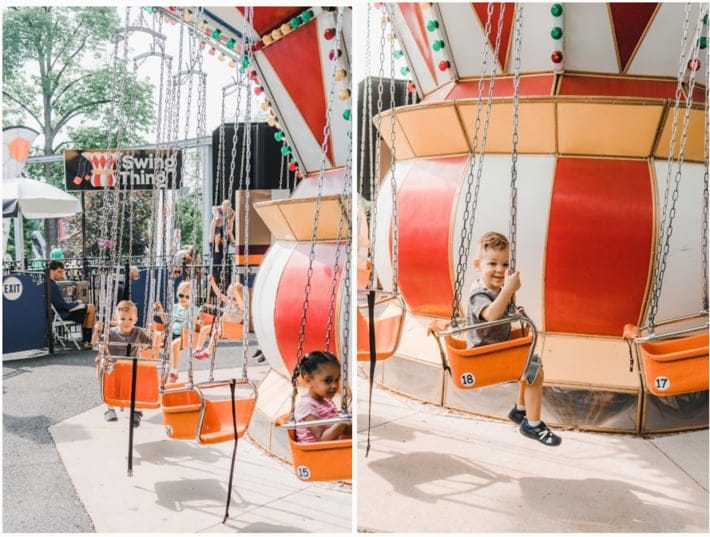 Try not to stress
Try not to stress by making the trip as enjoyable for YOU as possible. Listen to what you want (new album, podcasts, etc.), and consider getting your children a pair of headphones to listen to the same Troll's soundtrack for the hundredth time on their own so you don't go insane! You have worked hard to pay for the trip and are taking time out of your schedule to make it happen, so make all of the little moments enjoyable.
Thank you, Firestone Complete Auto Care Center, for making our road trip less stressful and more fun!