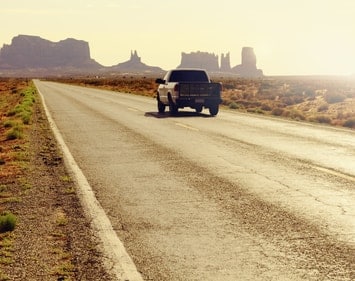 Noise, fuel, power, price...there are miles of differences between diesel vehicles and standard gas-powered vehicles. Changing the oil is just one of them. Here, we explain what makes standard oil changes different from diesel oil changes, how often to change diesel oil, and why a diesel oil change probably shouldn't be done at home.
Diesel Oil Change Frequency
For gas-powered cars and trucks, conventional thinking is that the oil should be changed every 3,000 miles or three months. But that's not necessarily the case for vehicles with diesel engines.
How often should you have the oil in a diesel engine changed? A diesel-powered car or truck might able to go longer without an oil change than a gas-powered car, depending on:
Let's say you take short trips around town and rarely reach high speeds. If so, you might need to change the oil of your diesel-powered vehicle more often than a diesel-powered vehicle that routinely travels at highway speeds.
Why? Because at lower speeds and temperatures, the oil in a diesel engine accumulates gunk and contaminants more quickly than if the vehicle were driven at higher speeds and in hotter weather.
When in doubt, refer to your owner's manual and check the manufacturer's recommended oil change intervals for your diesel engine.
Here's an example of what Ford recommends for the 2018 diesel powered Ford F-150 oil change interval.
Normal conditions: 7,500 - 10,000 miles (1 year)
Moderate towing, idling: 5,000 - 7,000 miles (6 months)
Heavy towing, extensive idling: 3,000 - 5,000 miles (3 months)
Also, Ford explicitly says NOT to exceed 10,000 miles or 1 year of driving without changing engine oil. (Yup, caps and all.)
Diesel Oil Change Process
What happens during a diesel oil change? The process isn't that different from a standard oil change. What differs is the kind of oil and the frequency of the service. The good news is, whether you get a regular or diesel oil change, you can trust the oil and the hands that pour it when you come to Firestone Complete Auto Care. We only use Pennzoil® and Shell Rotella®.
When you visit us for a diesel oil change, you'll receive the same high level of service and care that comes with a standard oil change. In addition to changing your diesel car or truck's oil, one of our trained technicians will replace and recycle your vehicle's old oil and oil filter, check your cabin filter and air filter, and perform a 19-point courtesy inspection. Lastly, our auto techs will top off your vehicle's essential fluids.
Diesel Oil Change Cost
A diesel oil change can sometimes cost more than a standard oil change because diesel fuel and oil cost more than petroleum products (traditional gas and oil). However, you can still get great savings on diesel oil changes with the right coupon or affinity discount.
Changing Diesel Oil at Home
While you might be capable of changing your vehicle's diesel oil in your garage or driveway, we don't recommend it. Here are two reasons you should leave it to the pros.
1. Convenience
Although you might save a little money changing your diesel oil at home, you won't save time by playing Mr. or Ms. Fix-It.
You'll have to research the steps and materials required, purchase those materials, buy the correct oil, change the oil, clean up afterward, and properly dispose of the discarded oil and oil filter. And then you'd have to repeat nearly all of those steps every time your vehicle needs an oil change.
Who needs that hassle?
2. Risk
Having your oil changed by professionals decreases the chance that something could go wrong in your garage—or your vehicle!
Auto technicians are specially trained to do oil changes right; they're unlikely to make rookie mistakes such as using the wrong oil or overlooking a leak. In the end, a professional oil change gives you peace of mind and your car what it needs to perform.
If your diesel car or truck is overdue for an oil change, we can help. Treat your engine to an affordable diesel oil change at your nearest Firestone Complete Auto Care. Many stores are open late and on weekends to fit your busy schedule.