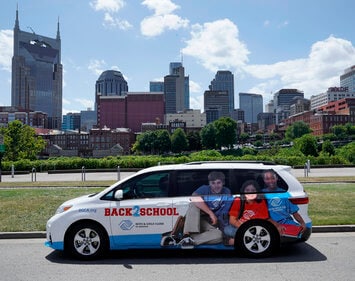 It's officially time for kids to head back to school, which means it's also time to take care of that list of school supplies that seems to get a little longer (and pricier) every year. For many families, this long list is tough to fit into the budget.
To help some of these families, and to celebrate Bridgestone Retail Operations' (BSRO) long-standing partnership with Boys & Girls Clubs of America, the BSRO Store Support Center Team collected and delivered school supplies to Boys & Girls Club of Cleveland Park in East Nashville on July 27th.
BSRO teammates rounded up more than 2,500 school supplies in only five days—a feat made possible by turning it into a friendly competition. Four teams each focused on collecting donations in a different category: Arts & Crafts, Health, Writing, and Paper. One common goal united them: ease the back-to-school burden for as many Club families as possible.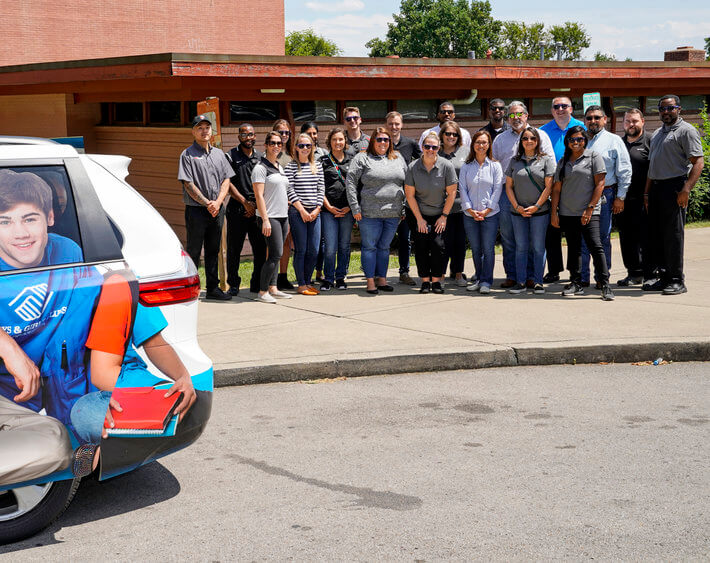 "The average cost of school supplies is $488 per child, putting a burden on many families of Club kids," said Joe Venezia, President, BSRO. "The school supply drive was a tangible way for our Store Support Center team, in partnership with the Region team, to do their part in supporting our local community in which we move, live, work, and play and help prepare Club kids for school."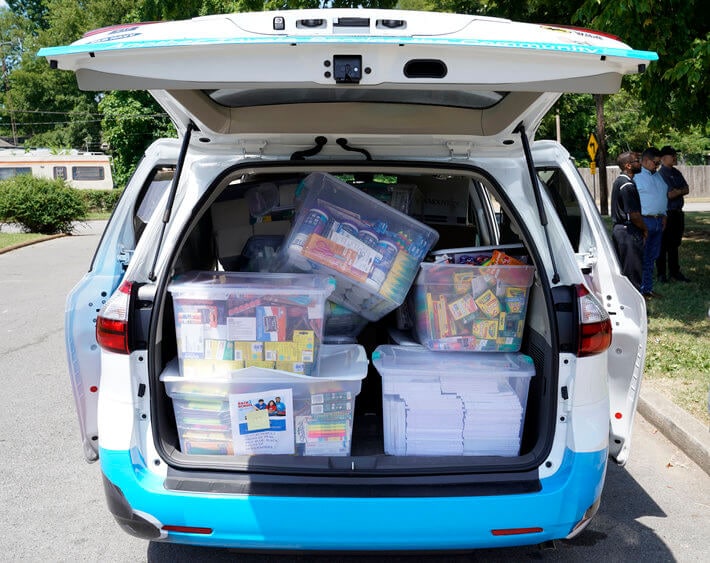 Donated school supplies were loaded into the Boys & Girls Clubs of America Back2School van and delivered to Boys & Girls Club of Cleveland Park in Nashville, TN. This van is currently touring the country and, after stopping at other partners' offices, will be donated to a Boys & Girls Club in need.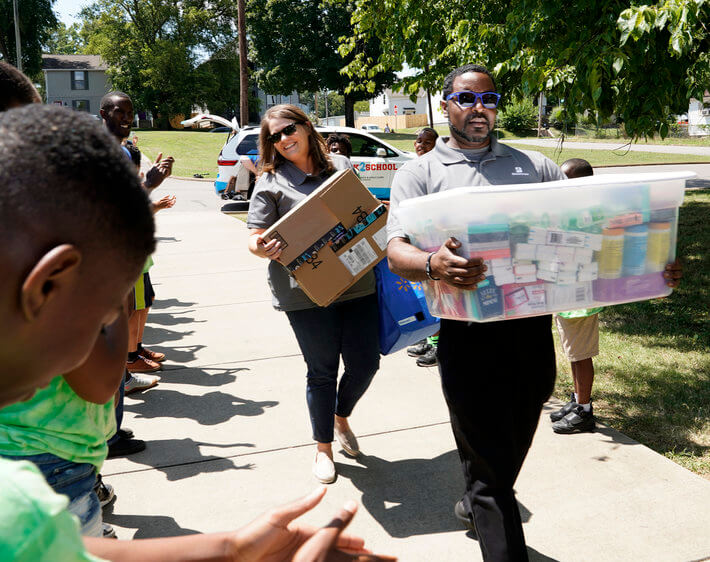 Because it will soon be transporting Club kids, the Back2School van is outfitted with Bridgestone DriveGuard tires, installed by technicians at Firestone Complete Auto Care. These tires are engineered to go up to 50 miles to safety after a puncture, meaning Club members will be able to reach their destination safely even if the van gets a flat when driving them to or from Club activities. Talk about peace of mind!
BSRO is proud to support Boys & Girls Clubs of America, an organization with the mission to "enable all young people, especially those who need us most, to reach their full potential as productive, caring, responsible citizens."
After delivering supplies to the Cleveland Park Club, the BSRO team stayed to enjoy the final day of summer camp with local Club kids. It was only fitting to celebrate the last bit of summer while dropping off school supplies for the upcoming year!