Family road trips are the perfect way to create memories that will last a lifetime. Enjoy the great American highways and check out these five epic, family-friendly road trip ideas to destinations across the USA!
Route 66: Chicago, Illinois to Santa Monica, California
Get your kicks! Route 66, also known as "The Main Street of America," is the quintessential American road trip. Hitting California, Arizona, New Mexico, Texas, Oklahoma, Kansas, Missouri, and Illinois, it provides endless things to do, see, eat, and experience. Here are a few top spots!
Meramec Caverns, Missouri: Zipline across the Meramec River, take a leisurely canoe trip, or take a guided cavern tour.
Meow Wolf Art Collective: You'll never find anywhere else like Meow Wolf, an "immersive, interactive experience" in Santa Fe, New Mexico that feels like an art museum inside a fever dream.
Wigwam Motel: Stop for a night in Holbrook, Arizona and catch some Z's in a real tipi!
The Grand Canyon: You simply can't do a Route 66 road trip without a stop at the Grand Canyon, the 277-mile-long, 18-mile-wide, 6,093 feet deep natural wonder in northern Arizona.
Pacific Coast Highway: California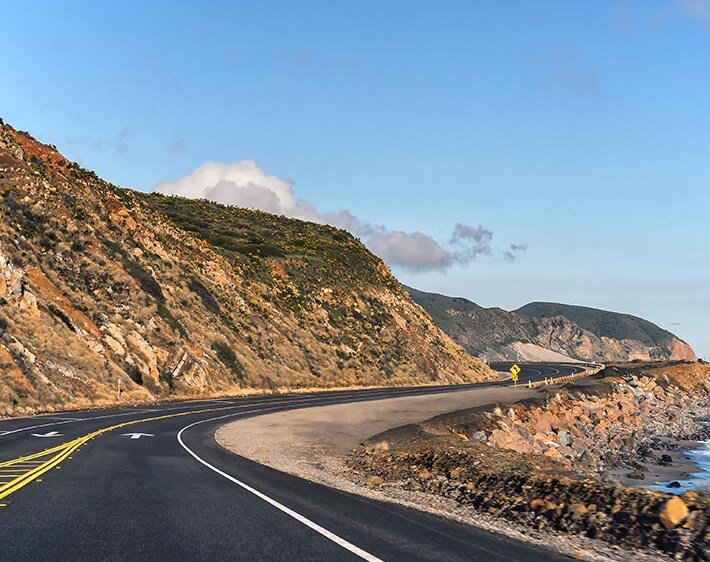 If you're looking for a scenic drive with breathtaking views of the Pacific Ocean, check out PCH. On this segment of California State Route 1, which spans the entire Pacific coast, you'll see San Francisco, Santa Cruz, Monterey, Big Sur, Santa Barbara, Malibu, and Los Angeles. Make time for these activities and your family road trip will surely be one for the books!
Carlsbad Lagoon: Rent a paddleboard, a jet ski, an aqua cycle, or various other water vessels to explore this lagoon located in Carlsbad.
Leo Carrillo State Park: Swim, windsurf, or explore the tide pools and coastal caves of this state park located in Malibu.
Piedra Blancas Elephant Seal Rookery: Animal lovers should definitely stop at this viewing station in San Simeon. You'll get the chance to see elephant seals up close and personal!
Mt. Livermore: Hike up Mt. Livermore in Tiburon, California for an insane panoramic view of the San Francisco Bay area.
Overseas Highways: The Florida Keys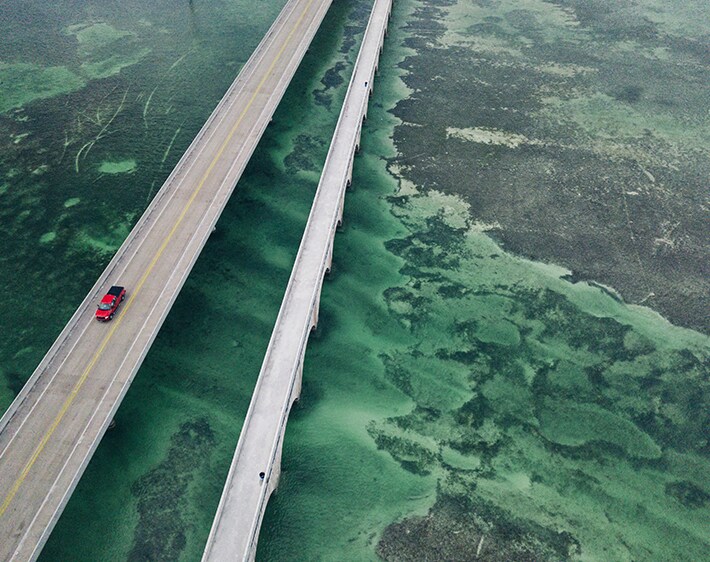 The Overseas Highway isn't a very long drive, meaning you'll have more time to take in the natural beauty and various attractions it has to offer! Spanning from Miami to Key West, you'll witness awe-inspiring ocean views, wildlife, mangroves, and sunsets so beautiful they look fake. Take in everything the Sunshine State has to offer by adding these Florida destinations to your road trip itinerary.
Big Pine Key: Relax in the sunshine of Big Pine Key, a quieter getaway 100 miles south of Miami. Make sure to take advantage of the seafood!
Old Seven Mile Bridge: Take in the natural beauty of the Old Seven Mile Bridge, which connects the Middle Keys to the Lower Keys. While there are technically two Seven Mile Bridges, the older one is only open for foot and cyclist traffic. Note: This bridge may be closed during certain times of the year.
John Pennekamp Coral Reef State Park: Snorkel, kayak, or take a glass bottom boat tour at this state park on Key Largo.
Coastal Route 1: Maine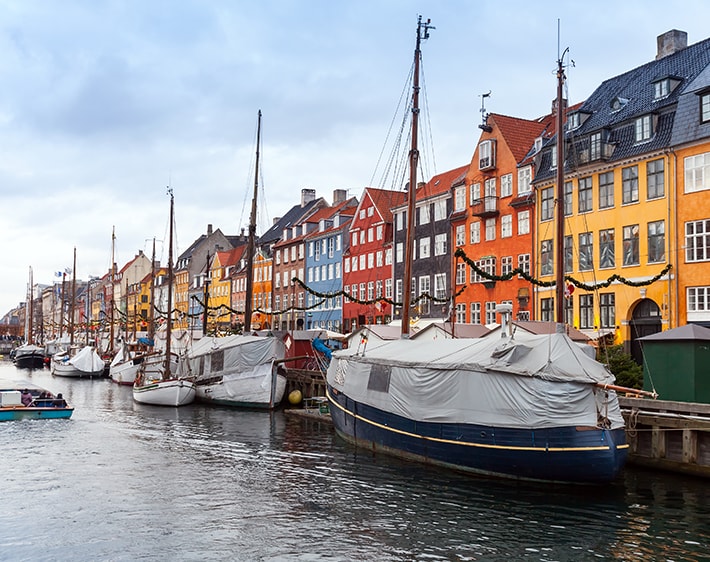 If you're looking to explore the beauty of New England, there's no better way to do it than U.S. Route 1 in Maine. This highway stretches along the Atlantic coast and provides gorgeous coastline views, plenty of opportunities to eat fresh lobster, and mandatory lighthouse photo ops. Dive into coastal life at these picturesque, family-friendly spots.
Kennebunkport, Maine: Swim, surf, or bum on the beach in this idyllic town in southern Maine. Rest for the night in a traditional sea captain's home, like The Captain Jefferds Inn or Camp Arundel Inn & Resort.
Wiscasset, Maine: This historic village in the Mid Coast region of Maine is a must-see for its charm, gorgeous scenery, and delicious seafood (get a lobster roll from Red's Eats).
Penobscot Narrows Bridge Observatory: Located over the Penobscot River, this is the tallest bridge observatory in the world!
Acadia National Park: Hike on the trails, take a Ranger-guided boat cruise, or play on one of the park's sandy beaches. Stay at one of nearby Bar Harbor's gorgeous inns.
Blue Ridge Parkway: Virginia to North Carolina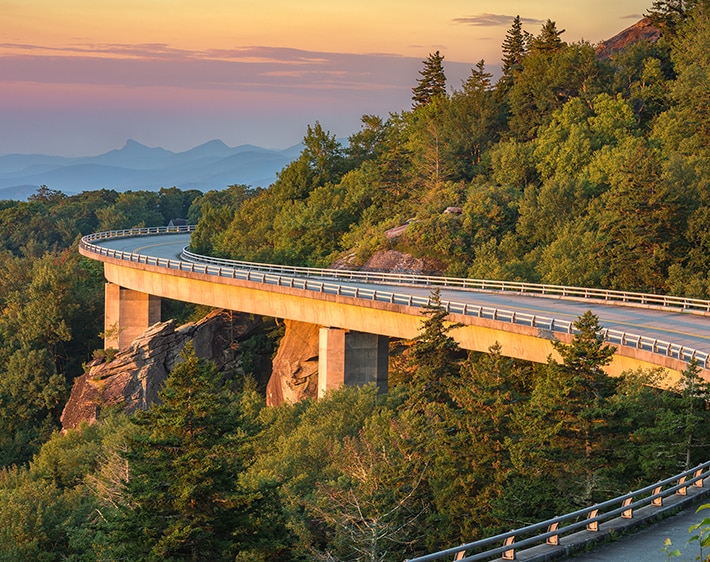 National park buffs will be in heaven on the Blue Ridge Parkway, which links the Shenandoah National Park in Virginia to Great Smoky Mountains National Park in North Carolina. Get the family out of the car and into the wild at one of these spectacular recreation areas.
Shenandoah National Park: Hike, bike, fish, and visit the various wildlife exhibits throughout the park.
Mabry Mill: Your kids will love exploring the gristmill, sawmill, and blacksmith shop at this watermill located in Floyd County, Virginia.
Price Lake at Grandfather Mountain: Rent a kayak and enjoy the water, while admiring the lush wilderness that surrounds the lake.
Great Smoky Mountains National Park: End your trip with another day in a stunning park. Pack a picnic and hike to one of its many waterfalls!
What do you love most about family road trips? Whether it's facing the great unknown like our lead technician, Alex, or playing road trip games with the kids, let us know in a comment on Facebook or Twitter. Before you head out, don't forget to stop by your local Firestone Complete Auto Care for a courtesy check-up. We'll help make sure your car is safe and road trip ready.
https://www.youtube.com/watch?v=YzMDDk410a4